Basaveshwara Bust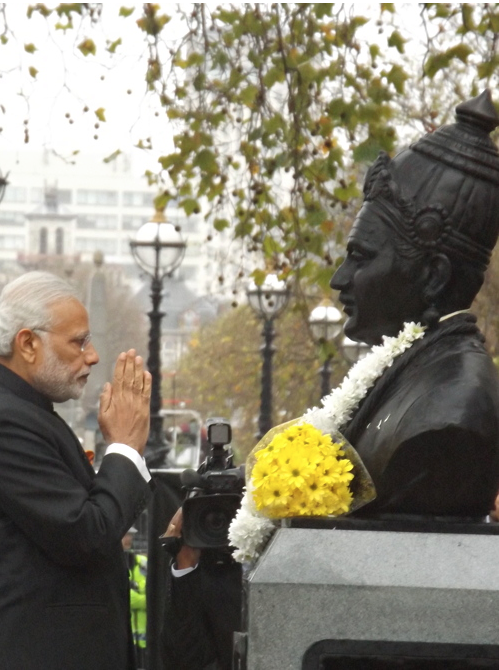 This bust was installed on the Albert Embankment in 2015, and unveiled by Indian Prime Minister Narendra Modi.
Lord Basava was a 12th century Indian philosopher, statesman, and poet, greatly revered by Hindus. He challenged the caste system. His preachings included the following:
Earn wealth through honest and truthful work.

Consume according to your requirements and contribute the rest to the society.

Live morally, do not aspire for other's wealth, women and God.

Never act in breach of trust.

Never lose heart while pursuing the path of trust.
Live a principled life.

Work with a feeling that there is none lower than me.
The unveiling was attended by (from left to right) Keith Vaz MP, John Bercow MP (House of Commons Speaker), Steve Reed MP (former Leader of Lambeth Council), Priti Patel MP and Lord Archer (who lived in the apartment building next to the statue).
Martin Stanley